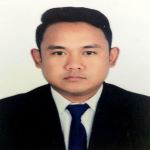 Mr. Heang Panha, was born on 22, June 1989 as a family farmer in Cambodia, he finished a Bachelor degree in Law at the Royal University of Law and Economies (RULE) In Phnom Penh Cambodia since 2012.
HHe has more than 8 years of working experience. In 2013-2015 he worked for the Field Facilitator of the Women Peacemakers Organization (WPM) of action and learning in the field with a focus on three intersectional gender and peacebuilding thematic areas: gender and women issues, peace and conflict transformation, and youth empowerment.
In 2016-2018 he worked for the Assistant Manager of the National Institute of de la soie (CNS) Siem Reap focus on Silkworm and mulberry production. he also prepares an action plan for mulberry production and takes lead groups working to implement activities follow-up activities with the producer workers to make sure they implement activities in the right direction. Coordinate with the education team to conduct the model of the mulberry farm that is resilient to climate change. do field activities with worker teams in the production farm to make sure each team accomplished their daily activities assigned by their supervisor. prepare daily activities report for project manager. prepare weekly activities plan for workers and send to project manager to seek approval. In 2019-2020 he worked for the Assistant General Manager and Cashier of the Lysreyvyna II Clinic Such as Manage administrative activities in the clinic and take responsibility to oversee the welcoming activities with clients. take responsible to oversee cash flow control and update daily financial reports to the manager. Take responsible to make an appointment with clients who need to discuss with the doctor and follow up appointment schedule. Prepare annual bugged logistics to support the administration department and control inventories, buy in, write off and report to the project manager. Support doctors to follow up clients who made an appointment with doctors to make sure clients come to meet the doctor on time. Prepares schedule and planning for securities guards in the clinic.
Recently, he has been working for the Cambodian Farmer Federation Association of Agricultural Producers (CFAP) as the value chain investment advisor for the Accelerating Inclusive Market for Small stakeholders (AIMS) for 05 commodities of rice, cassava, chicken, vegetable, and silk commodities.