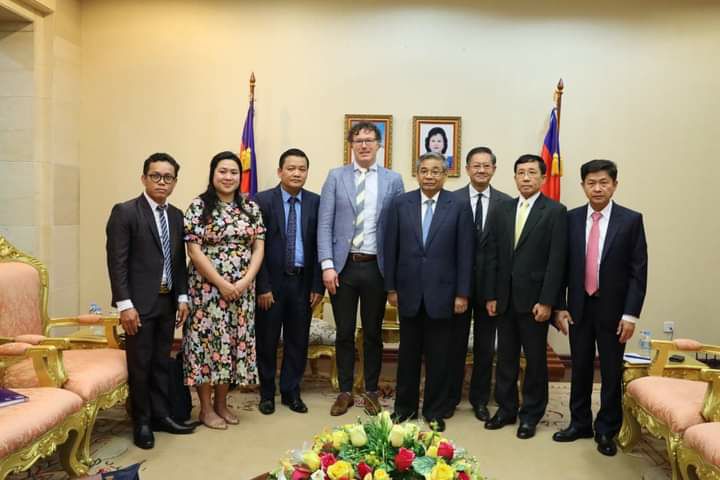 CFAP AND ACORN RABOBANK PAID A COURTESY CALL MEETING WITH A DEPUTY PRIME MINISTER YIM CHHAYLY, CHAIRMAN OF THE COUNCIL FOR AGRICULTURAL AND RURAL DEVELOPMENT (CARD)!
On 6th February, 2023 CFAP Cambodia and Acorn Rabobank delegates had a courtesy call meeting and presentation of Acorn Rabobank on carbon sequestration with a Deputy Prime Minister Dr. YIM CHHAYLY to seek for support from the government policy on carbon sequestration in particular for smallholders in Cambodia.
His Excellency a Deputy Prime Minister YIM CHHAYLY welcomed to the new project on carbon market and he encouraged the project team to collaborate with the relevant stakeholders to have further discussion for the possibility to start the project in Cambodia. CFAP and Acorn Rabobank will have further discussion with relevant stakeholders, INGs, Government and Farmers' organizations in the next action plans.
The project aims to support directly to agroforestry farmers as incentive, therefore the rural livelihoods, food security and environment have improve with sustainability. According to Acorn Rabobank, about 80% of income goes to farmers.