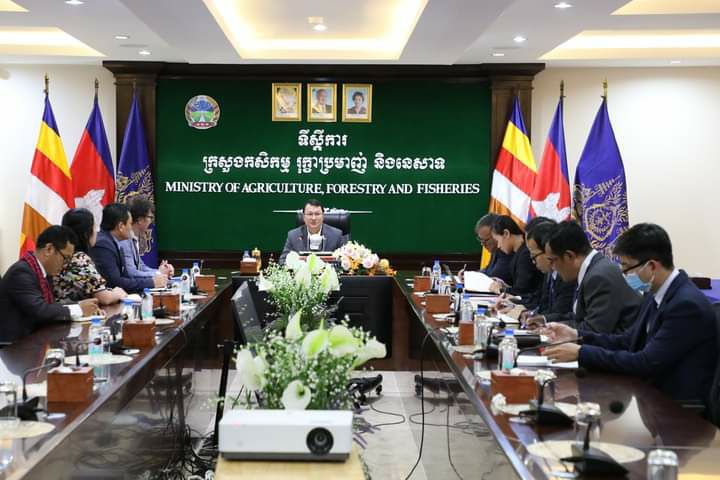 CFAP AND ACORN RABOBANK HAD A MEETING WITH A MINISTER DITH TINA, MINISTER OF AGRICULTURE FORESTRY AND FISHERIES (MAFF)!
On 6th February, 2023 CFAP and Acorn Rabobank delegates had a meeting with a Minister Dith Tiny to exchange on carbon market and policy on carbon sequestration in particular for smallholders in Cambodia.
His Excellency a Minister Dith Tina welcomed to the new project on carbon sequestration and volunteer carbon market to support smallholders in Cambodia. Lots of inputs had exchanged amongst the parties to explore possibility to work directly with small scale farmers to ensure that smallholders get incentive from the project of about 80% of income from the project. Our purpose aimed to improve the livelihoods of smallholders, food production and food security forward sustainable food systems.
CFAP and Acorn Rabobank will have further discussion with relevant stakeholders, INGOs, Government and Farmers' organizations in the next action plans.