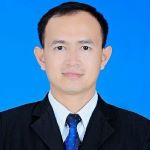 Mr. RAN Sineat, was born in March 1993, he finished a Bachelor degree of community development at Meachey University (MCU) in 2015. In 2016, he finished an exchange program of advanced agricultural studies at AICIAT in Israel country in 2019. Sineat is a candidate of a master degree on business administration at a University of Management and Economic (UME).
He experienced more than 8 years on project management and community development on agricultural value chain, logistic management, advanced agricultural work on farms in Israel and supervision the dormitory.
He also worked to promote youth on social wellbeing, social work performance and a teacher of English. In 2013-2015, he was volunteering at the world vision organization, Meanchey University and many other NGOs. In 2017-2019, he was a stock supervisor for Seng Hong Heng Co.,Ltd which he was responsible for human resource supervision, client ordering, goods receiving, product storage, inventory management, issuing receipts, goods shipping, supplying, taking care company's equipment and planning in-out stocks. From 2020 to 2021, he was a provincial specialist of horticulture at SBK research and development Co,.Ltd for Tonlé Sap Poverty Reduction and Smallholder Development Project – (TSSD-AF) which he was responsible for agricultural market linkage, value chain development for 4 commodities such as paddy rice, livestock, aquaculture and horticulture.
From February 2021 till present, he is working for the Cambodian Farmer Federation Association of Agricultural Producers (CFAP) as a value chain investment advisor for the Accelerating Inclusive Market for Small stakeholders (AIMS) which focused on five consumed and confirmed commodities such as back yard chicken, quality assured rice, cassava, vegetable, and raw silk. In this task assignment which focused on business proposals development, coordination between farmers and traders, coordination between farmers and service providers, coordination to invite farmers to bring their produces for sales at the weekly markets, coordination the MSP meetings, registration databases into the MIS system and working to assist the satellite hub offices and regional hub office as needed.