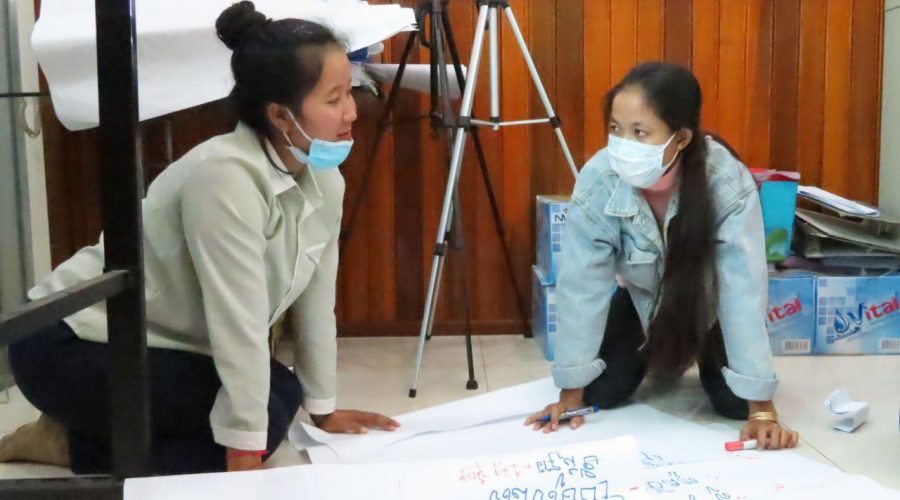 Young farmers are learning to prepare action plans to promote agriculture and value chain!
It is clear and clear that agriculture is now needed urgent improvement to encourage young farmers to work in agriculture ensure the sustainable food security to feed the increasing of population elsewhere with healthy food. Youth generally does not like agriculture, this it is not because they work at field with soils and water but it is because they are poor and they needed quick money to survive their families while agriculture is not profitable and much challenging like in the current crisis of CVID-19 and climate change, that's why they migrate from the villages to find urban jobs.
The Cambodian Farmer Federation Association of Agricultural Producers (CFAP) is working hard to bring youth to work in agriculture and to promote agriculture, agricultural production and the value chain. In these few days, 1-3 December 2020 CFAP is providing a training course on producing a short video for CFAP's young local agri business advisors in 09 provinces as members to ensure that they can produce videos by themselves to promote their own produces, their farmers' organisations and their needs of policy supports, especially the voices of smallholder farmers and farming communities heard to the public as well as policy makers.
Today, our young farmers come together and set up action plans to promote agriculture, share knowledge and experiences to other farmers at the countrywide. Our young farmers needed to get access to finance, storage, processing/packaging and marketing their produces to markets and higher education to ensure that they are capable to speak in behalf of farmers and farming communities at a higher level in the future. This training programme is funding by ICCO, Dutch Development organisation with support from GRET Cambodia.
CFAP is planning to scale up this training programme for other local agri business advisors based at members' organisations in order them using knowledge to serve the interests of farmer members and their farming communities better in the future.
In order to have achieved the action plans, therefore our young farmers exactly needed your external support to ensure that they can play key roles to improve agricultural production to meet increasing food demands in the future.