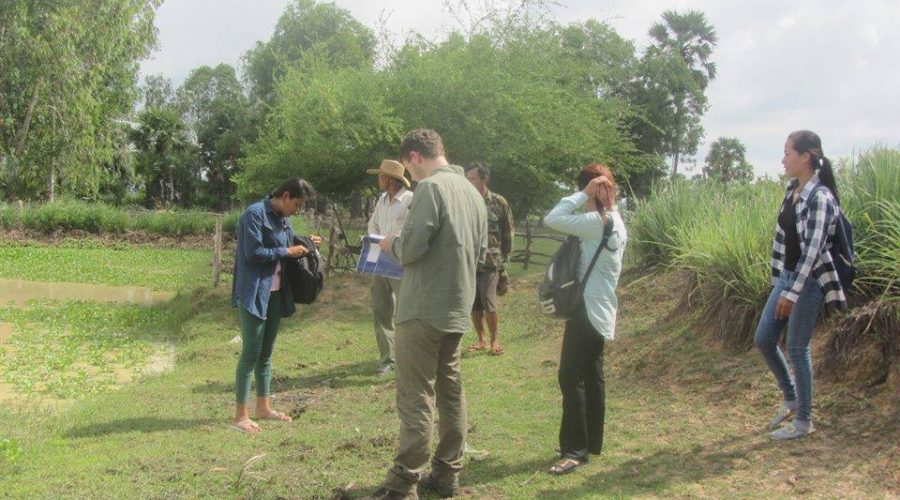 Volunteer Students Visited Household Ponds
On 23-24 May 2017, our volunteer students visited household ponds provided by CFAP through climate change project to smallholder farmers in Basac Agricultural Cooperative. These ponds given after Managing director won a competition contest from Wageningen University in the Netherlands to support smallholder farmers in Cambodia.
Managing director of CFAP Cambodia more than happy to see smallholder farmers use water for their small scale farming, moreover they also raise fish as well.