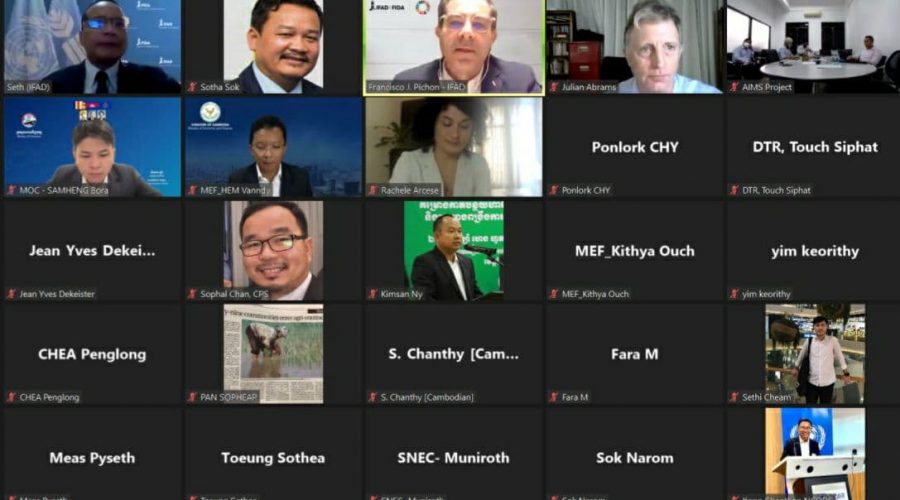 The reviews of results of the IFAD Country Strategic Opportunity Programme COSOP in Cambodia!
The reviews of results of the Country Strategic Opportunity Programme COSOP – the framework for IFAD's projects and other operations in Cambodia.
CFAP's managing director participated in the important meeting. From farmers' association I fully agreed with the comprehensive remarks and overviews of IFAD and the RGC on agriculture and farmers, especially smallholders in Cambodia on various related sectors included water, digitalization, markets and capacity building/education. Youth in agriculture, however should involve and encourage to work in the rural areas with better profits from agriculture to survive their family with improved livelihoods.
I had also proposed that the next COSOP should involve national farmers' associations in the future IFAD and RGC development programmes because farmers' organizations needed to be strong to work directly with farmers as farmers in Cambodia remained in small – scale and needed external funding to expand farming activities. I think to help the rural people to live better, we needed to build better education and vocation for the rural youth with more money to invest in rural areas.
22.12.2021
#COSOP
#IFAD
#RGC
#CFAP