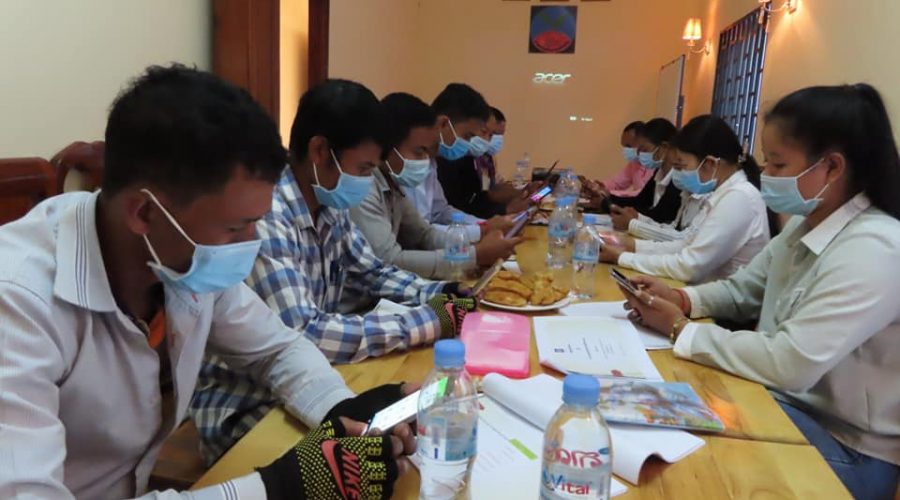 Technology helps farmers to overcome challenges on COVID-19 and climate change!
COVID-19 pandemic has generated disruption, social distancing, communication between producers and business leaders, travels and many other problems included getting access to experts, market information, weather forecasting, inputs suppliers and exchanges between farmers and relevant stakeholders .
Farmers, especially smallholders are always in the forefront at all obstacles. In this regard, the Cambodian Farmer Federation Association of Agricultural Producers (CFAP Cambodia) in collaboration with experts to organise a technical training workshop on ICT "App Chamka" for CFAP's local agri-business advisors come from Kampong Cham, Kampong Thom and Svay Rieng of how to use the App and registration of farmers to get access to agricultural technical skills, market information, sales, purchases and weather forecast. CFAP in this programme is planning to reach 3000 target farmers from 2020 till mid 2021.
We believe technology plays crucial role to connect farmers to relevant stakeholders, thus to overcome the challenges on COVID-19 and climate change to reach increased food demands during the crisis and beyond.