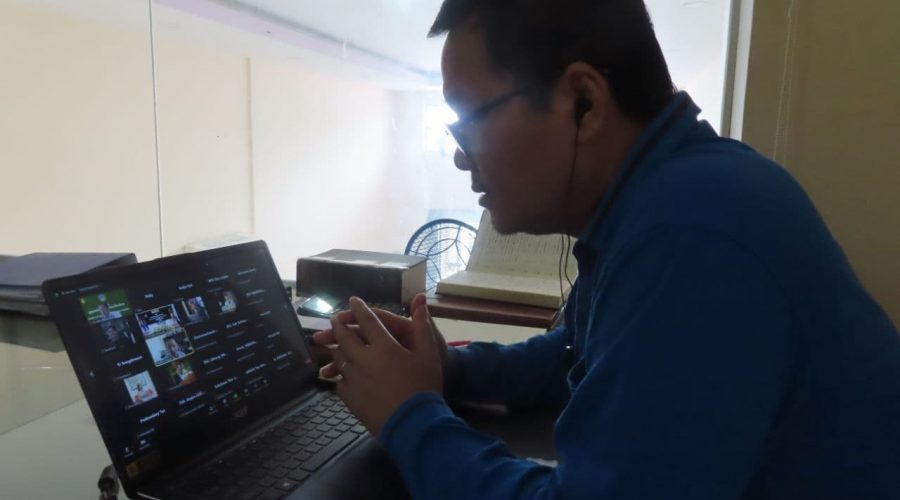 Technical Working Group on Agriculture and Water (TWGAW) Meeting!
On 2nd September, 2021 CFAP's managing director Sok Sotha participated in a technical working group on agriculture and water (TWGAW) meeting. The meeting today focused mainly on the project Inclusive Livestock Value Chain and One Health led by co chairs – Ministry of Agriculture Forestry and Fisheries (MAFF) and Ministry of Water Resource and Meteorology (MOWRAM) of the Kingdom of Cambodia. The TWGAW co facilitates by the Food and Agriculture Organization of the United Nations (FAOKH) and the International Fund for Agricultural Development (IFAD). Members of the TWGAW come from relevant governmental ministries and institutions, Inter(national) development agencies, Farmers' organizations and relevant stakeholders of the government and development partners (DPs).
The meeting aimed to get more inputs from TWGAW members to ensure the project will be responsive to the current and future needs around common issues on livestock and health. Youth and gender have highlighted to ensure the effectiveness of the project that can ensure active participation of young people and women in agriculture and rural work with sustainability, digitalization and profitability from their rural work better in the future.
Various researches/studies on livestock and wildlife as well as diseases caused by wildlife that can be threatened to human health were also shared by experts.
CFAP's managing director has proposed to involve farmers' organisations (producers' association and agricultural cooperatives) in the project as they work directly with farmer members and farming communities, thus they can get opportunity to build resource persons base at their constituencies to provide services to their farmer members directly and by themselves on time.
The meeting came into a final conclusion with sounds of harmony and solidarity amongst the TWGAW members in good environment.