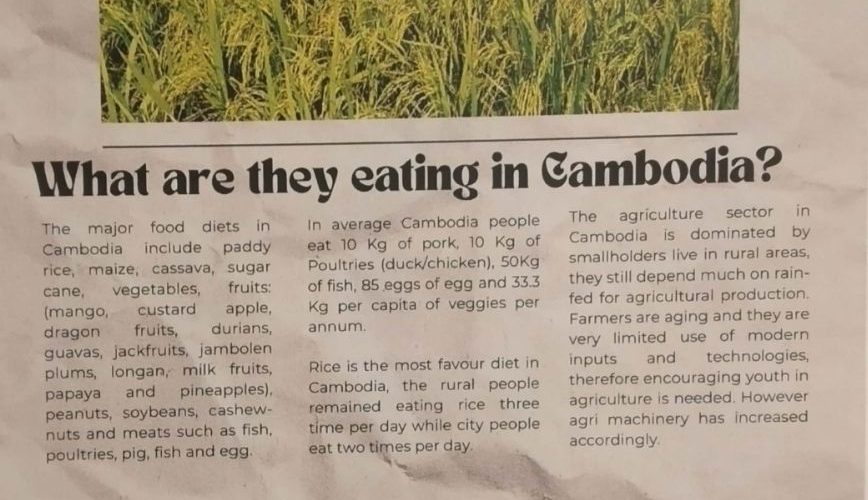 SMALLHOLDERS IN CAMBODIA ARE A PART OF FOOD SYSTEMS, FARMERS NOT ONLY PRODUCERS, BUT ALSO CONSUMERS!
The major food diets in Cambodia include paddy rice, maize, cassava, sugar cane, vegetables, fruits: (mango, custard apple, dragon fruits, durians, guavas, jackfruits, jambolen plums, longan, milk fruits, papaya and pineapples), peanuts, soybeans, cashew-nuts and meats such as fish, poultries, pig, fish and egg.
In average Cambodia people eat 10 Kg of pork, 10 Kg of Poultries (duck/chicken), 50Kg of fish, 85 eggs of egg and 33.3 Kg per capita of veggies per annum.
Rice is the most favor diet in Cambodia, the rural people remained eating rice three time per day while city people eat two times per day.
The agriculture sector in Cambodia is dominated by smallholders live in rural areas, they still depend much on rain-fed for agricultural production. Farmers are aging and they are very limited use of modern inputs and technologies, therefore encouraging youth in agriculture is needed. However agri-machinery has increased accordingly.