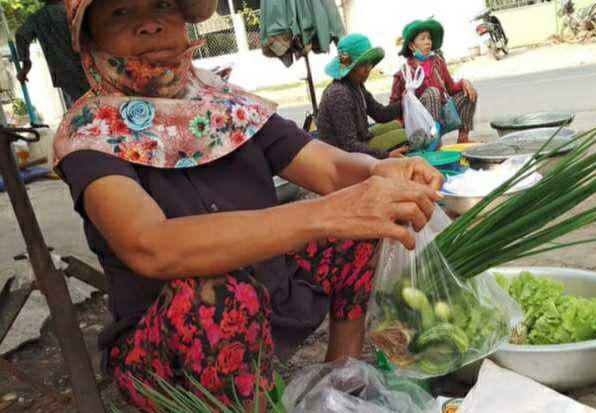 Smallholder farmers need to get access to direct funding from development partners, UN and Banks to sustain agriculture and markets!
What COVID-19 has learned and forced farmers in Cambodia to change their mindset from old marketing model to new marketing model?
CFAP is trying hard to change mindset of farmers in Cambodia additionally to the policy advocation by means of training, advisory support and knowledge sharing through digital technology (face book, telegram, messenger and YouTube via short videos and texts) on new agricultural technical practice and ne marketing model to farmers, especially small-scale farmers to grow vegetable and animal rearing in new technical practices since 2012 till present.
What farmers have changed so far was agricultural practice i.e. from old practices to new practices that can integrate with agroecological practices, however it is still brand-new to change mindset in this half decade and farmers need to strengthen and learn more from new experiences and advisory support from experts, not only agricultural technical practices, but also marketing of their produces with sustainability in a new pathway.
Why do smallholder farmers in Cambodia suffers from the same experiences in the same ways centuries already? It is because they could not get access to proper funding to expand their production properly with good marketing plan for sales and purchases collectively, therefore most farmers still do both farming and selling by themselves.
Thanks smallholder farmers for your continuity to work on farms to feed people. We wish our dream of structuring markets from farms to markets through a collection center base at all agricultural cooperatives and producers' associations happen soon at your constituency, so you can market your produces well without threats from COVID-19 pandemic and other similar disturbances in the future.