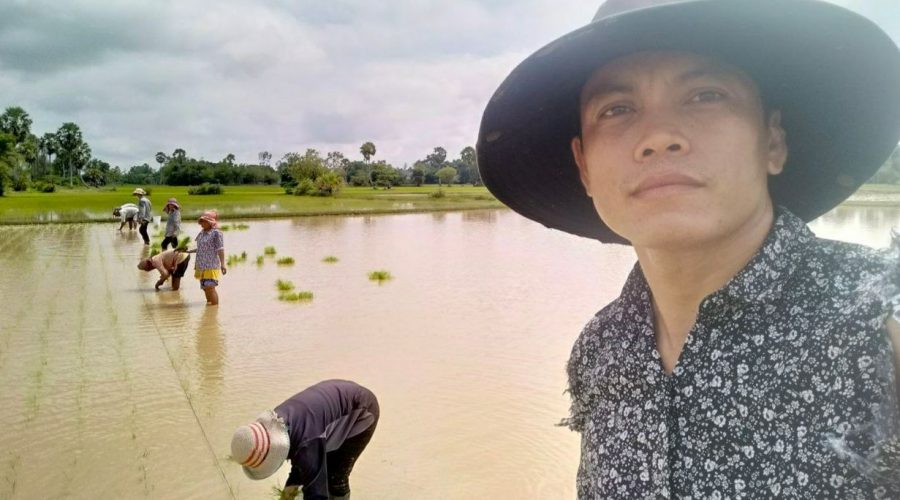 SEED IS KEY, BUT WATER SOURCE FOR AGRICULTURE AND IRRIGATION SYSTEMS ARE THE POLICY PRIORITY FOR FARMERS IN RURAL CAMBODIA!
Seed is key to improve productivity, though we face challenges on water, irrigation systems, climate change, poverty, malnutrition, capital to expand farming business, impacts by the war in Ukraine and increased prices of agri inputs and fuel, ​ our farmers depend much on rainfall in a rainy season scheduled from May to October annually, therefore our smallholders still work hard on farms. Due small scale farm, therefore smallholders need to do farming in a year-round to earn incomes from agriculture.
Smallholders contributed actively to provide safe and healthy foods for many local consumers, however the production costs are expensive and the prices of produces are low, smallholders are not profitable, that's why we need to help them to profit properly from their small scale farms with sustainability. Water source for agriculture and irrigation systems is a policy priority for farmers in rural Cambodia and it is required the donors, development agencies and government to pay attention highly for intervention on smallholders and rural development in Cambodia to enable farmers, especially smallholders to do farming in a year-round.
#Prum Samat is a chairman of CFAP and a chairman of Torng Thlork Agricultural Cooperative.
#Samat has expressed his strong commitments to engage farming in businesses and strengthening the capacity of farmers' organizations, but farmers can not have achieved this goal alone without a partnership with partners.