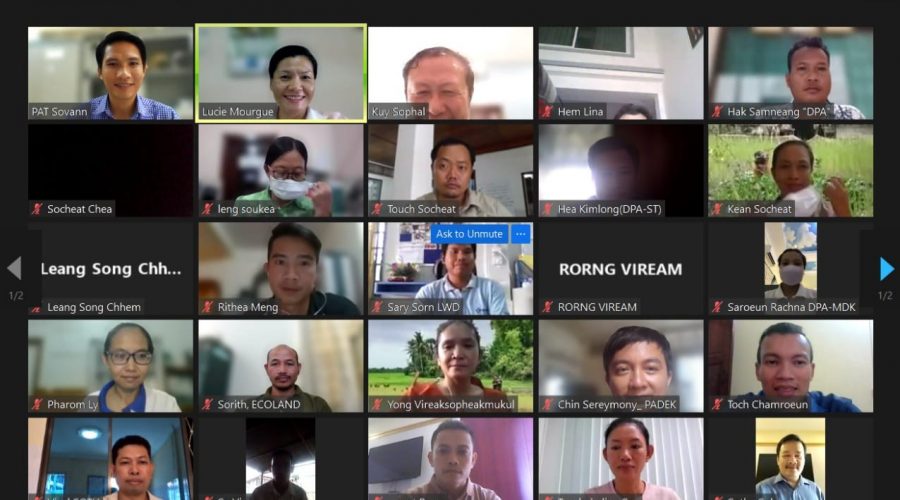 ONLINE THEMATIC SESSION TO SHARE EXPERIENCES ON COMMUNITY MARKET RESILIENCE!
On 15th of August 2022, the Agro-ecology Learning Alliance in South East Asia, Cambodia ALiSEA network organized the thematic session to share experiences on community market resilience. The workshop aimed to share knowledge and experiences on strategies to support agroecological produces and to foster markets of agroecological produces for farmers in Cambodia, exchanges and learning amongst ALiSEA members in Cambodia. Speakers come from farmers' organization (CFAP), SSLA PGS farmer, local and international NGOs shared their experiences which focused on agroecological practices and promotion strategies to ensure that eating organic produces is safer and healthier for consumers.
The agroecological produces and its advantages for consumers' health, market issues and challenges included prices, marketing of AE produces and market linkages were shared by our speakers to members in ALiSEA network in Cambodia.
AE produces are considered as healthy foods and farmers needed to promote more and more to ensure that information of AE produces heard to the public, however we learned that when farmers produced more than local market demands the prices are similar or the same to the chemical produces and farmers also lose. In Cambodia there is still limited number of farmers know how to produce AE produces and or agricultural standards and farmers need the capacity building on these standards in particular smallholders live in rural areas.