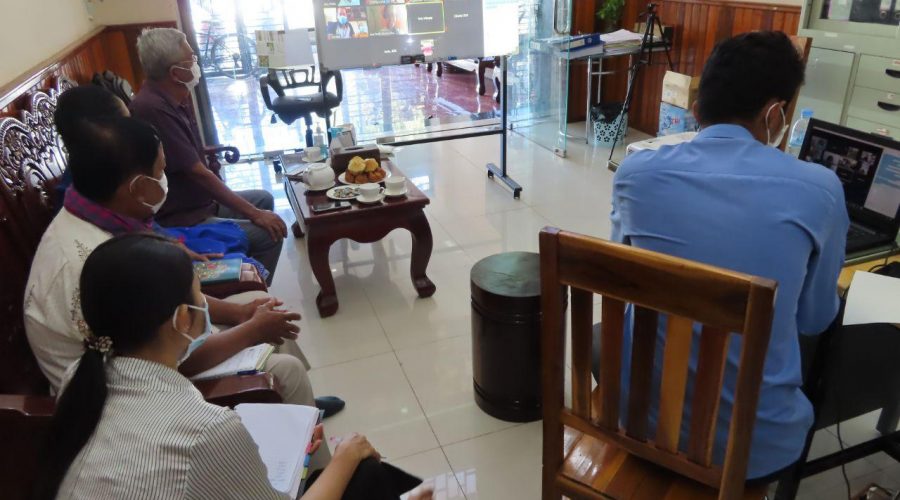 On line MTCP2 Impact Assessment and Transitional Planning Design Workshop on 7-8 December 2020!
On 7-8 December 2020, CFAP's boards and managing director participated in the Medium Term Cooperation Programme phase ii's impact assessment and transitional planning design workshop. In the two-day meetings, achieved results conducted by FOs' partners in Cambodia were presented to the regional implementing agency (RIA) for assessment.
The Asia Pacific Farmers' Platform (APFP) project was presented by AFA's representatives in behalf of AFA and LVC. The five years project focused mainly on two components i.e. C1 FO Services Development and C2 Policy Engagement. The programme aimed to strengthen the capacity of farmers' organisations in seven countries in South East Asia and South Asia plus China. The programme funds by the International Fund for Agricultural Development (IFAD).
There were lots of discussion about the project management, selection of the national implementing agency (NIA), project implementation and use of the budget fairly and equally for all partners in the national platform network.
The workshop came into a conclusion which three farmers' organisations included the Cambodian Farmer Federation Association of Agricultural Producers (CFAP) amongst the five in network declared to propose the role as the national implementing agency.