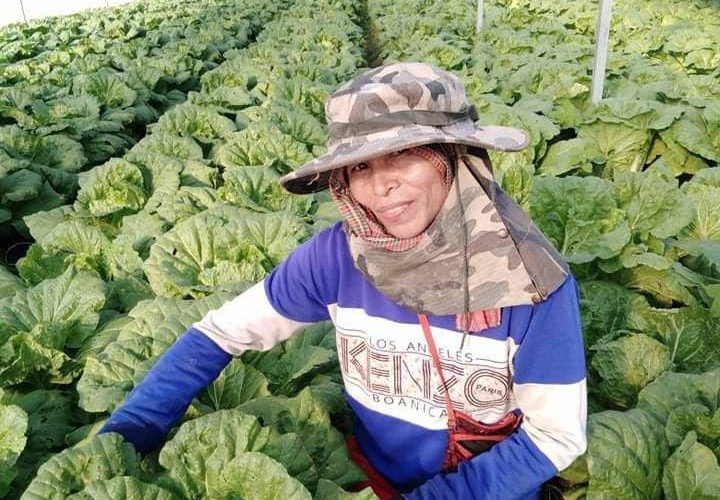 Net house get interested by smallholder farmers as it is more resilient to climate change and farmers can grow in a year round for sale regularly to markets
Because of climate change, severe climate with unexpected climate conditions in Cambodia, Our farmer members in Battambang province, Cambodia got interested in growing cabbage and Chinese cabbage in their small plot of net houses for sales to super markets and big buyers in Phnom Penh. Mrs. Long Mom, chairwoman of the Meanchey Reaksmey Rong Roeurng Agricultural Cooperative as a member of CFAP Cambodia can collect about 100Kg of cabbage and Chinese cabbage each three day in the harvest season. The price for whole sale of organic cabbage is about 3000 Riels or USD 0.75 per Kilogram. She sells to collectors who come and buy from the farm gate and also super market in Phnom Penh. Mom's net house is only about 10 m x 24 m.
She said growing in net house is more resilient to the climate change, however smallholder farmers are not affordable to have net house because it is very expensive for them. So far, there was a support by IFAD's project in collaboration with farmers' organisations like with her cooperatives.
According to the good results of growing in net house, many other farmer members now get interested in growing leaves vegetables in net house because it is more resilient to the climate change compared to growing in open fields with higher risks.
She wishes to appeal to the donor communities to consider highly to support smallholder farmers live in rural poor areas in Cambodia to continue growing vegetable to earn incomes from agriculture to support their families.