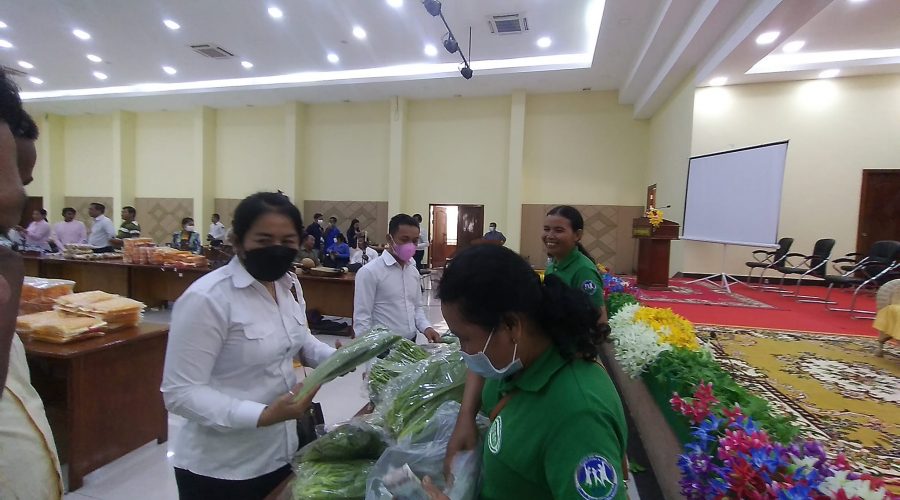 MATCHING FORUM BETWEEN FARMERS AND BUYERS!
On 26th of August, 2022 the council for agricultural and rural development (CARD) in collaboration with the Svay Rieng provincial governors' office and development partners (DPs) organized the matching forum to enable farmers and buyers to meet and discuss with each other for collaboration opportunity, thus to minimize gap amongst stakeholders included local authorities, government specialized entities in particular commerce, industry and provincial governors' office.
CFAP and members' organizations participated in the forum. Farmers' organization, NGOs, private sector, restaurant owners, sellers and government organizations come to discuss, exchange and present their products in the forum. After the forum, the interested participants had a study visit to the small enterprise to see how they process/package produces for sales and supplying markets. There were about 100 participants participated in the event.