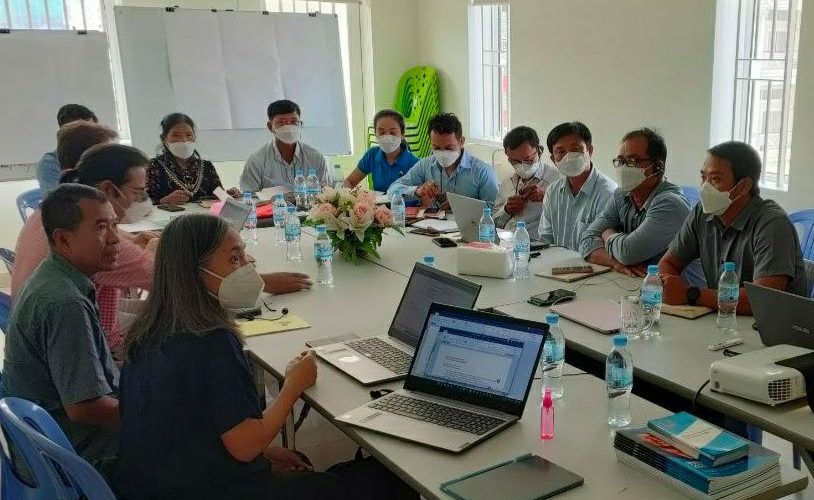 IFAD SIS Mission to meet with farmers' organizations in Cambodia (APFP-FO4A)!
On Monday 18th July 2022 Mr. Prum Samat, Chairman of the Cambodian Farmer Federation Association of Agricultural Producers (CFAP) accompanied by a colleague of CFAP's secretariat attended a briefing meeting to present and review the progress of the APFP-FO4A projects during the IFAD SIS Mission to Cambodia. The projects above support on (1). FO Services Development, (2). Policy engagement, (3). Knowledge Management (KM).
After the meeting with members of the national farmers' organization platform, IFAD team accompanied by the representatives of the regional implementing agency (RIA) conduct a visit to several target provinces to meet with sub national farmers' organizations (producers associations, agricultural cooperatives and producers organizations) to review progress, challenges faced by farmers and solutions made so far to their challenges.