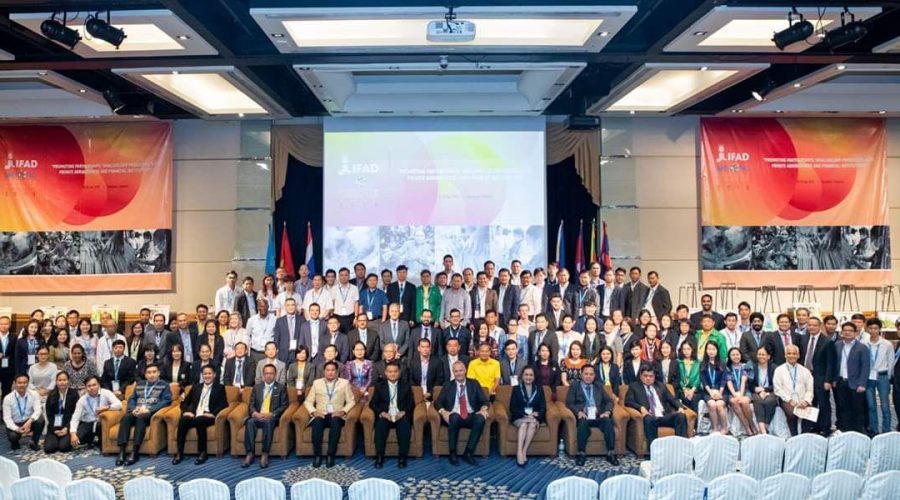 FOs Participated in the Mekong Knowledge Hub Learning Fair 2019!
Cambodian Farmer Federation Association of Agricultural Producers (CFAP) represented by Mrs. An Sarun, chairwoman and Mr. Sok Sotha, lead founder and a managing director participated in the Mekong Hub Knowledge Learning Fair 2019 (MKLF-2019) organized by the International Fund for Agricultural Development (IFAD), operated by the Hanoi office from 10-12 July 2019 in Bangkok, Thailand. The MKLF led by Mr. Thomas Rath with support by the Government of Thailand. There were about 200 participants participated in the MKLF-2019 under the theme of promoting partnerships in particular the PPP and PPP+.
There were different relevant stakeholders and high level representatives come from different countries, private sector and producers' organisations and development organisations such as 1). Country: Cambodia, LaoPDR, Myanmar, Philippine, Thailand, Vietnam, 2). Private sector and 3). Producers' organisations. Moreover, we observed that there was a representative of government of Kenya and IFAD country representatives in Africa such as Senegal, Ethiopia and Kenya. Organisations like GROW ASIA, SEARCA-IFPRI, and CIP-CIAT.
The MKLF provided opportunities for participants in IFAD related projects in South East Asia, in particular the Mekong Region to meet, share and learn.
After the Learning Fair, then participants visited the milk cooperatives, beef cooperative and some other cooperatives as well.