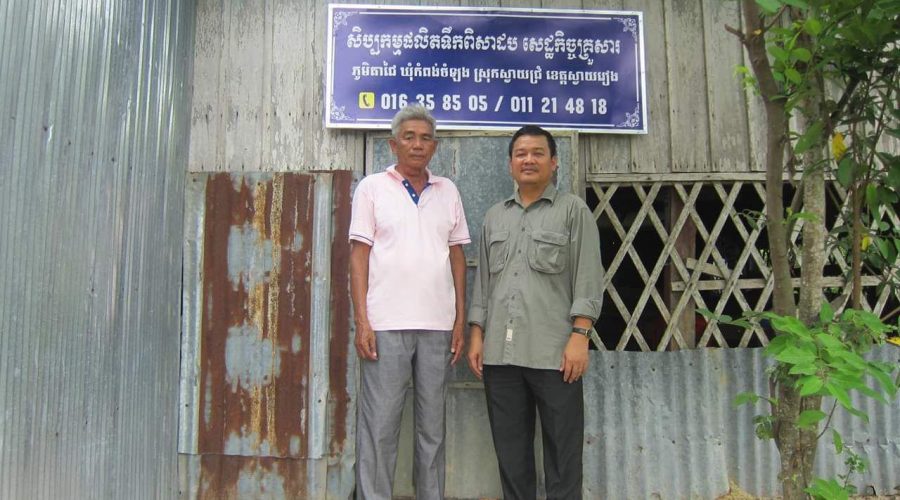 Diversification of incomes for producer associations and cooperatives is needed to ensure the sustainability of FOs/Coops to provide services to farmer members!
ថ្ងៃទី១ ខែតុលា ឆ្នាំ២០១៩ នេះ ប្រធានស្ថាបនិកនិងជានាយកសមាគមសហព័ន្ធកសិករកម្ពុជានៃអ្នកផលិតកសិកម្ម (សសកជ)និងក្រុមការងារបានទៅទស្សនៈកិច្ចសមាគមសេដ្ឋកិច្ចគ្រួសារ និងសហគមន៍កសិកម្មដើម្បីពិនិត្យមើលដំណើរការផលិតទឹកសុទ្ធរបស់ សហគមន៍៕
Lead founder and a managing director of the Cambodian Farmer Federation of Agricultural Producers (CFAP) and colleagues visited the Family Economic Development Association (FEDA) and the cooperative to see the manufacturing process of drinking water of the cooperative.
Svay Rieng date: October 1, 2019.