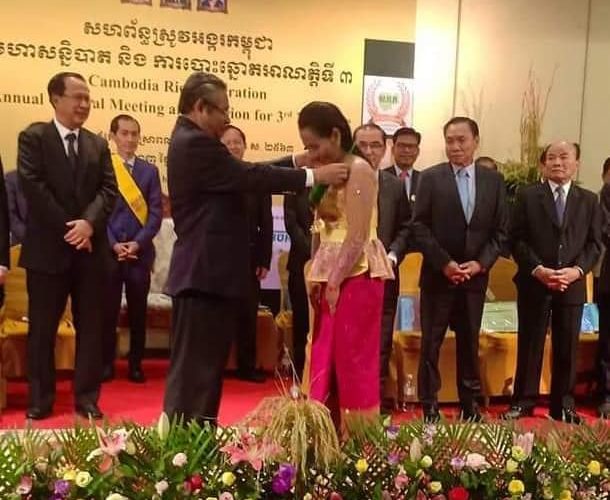 CRF's 3rd Annual General Assembly
CFAP's chairwoman, Ms. An Sarun and vice chairman, Mr. Chheng Thong participated in the 3rd General Assembly of the Cambodia Rice Federation (CRF) held in Phnom Penh on 9th of August 2019. Sarun was honored the award by the Deputy Prime Minister of Cambodia and Chairman of the Council for Agricultural and Rural Development (CARD), H.E. Dr. Yim Chhay Ly for her active participation in agriculture and rural development in Cambodia during in the event in behalf of CFAP Cambodia.
The third mandate of the CRF had approved the organisational governing structure and internal affairs with about 300 participants come from Government, Private sector and Farmers' organisations in Cambodia.
Uknha Mr. Song Saran was elected as a new president and Uknha Hun Lak was elected as a chairman of the board for the 3rd mandate of the federation. The new CRF's president promised to have more than 1 million ton of milled rice export by 2019 onward.