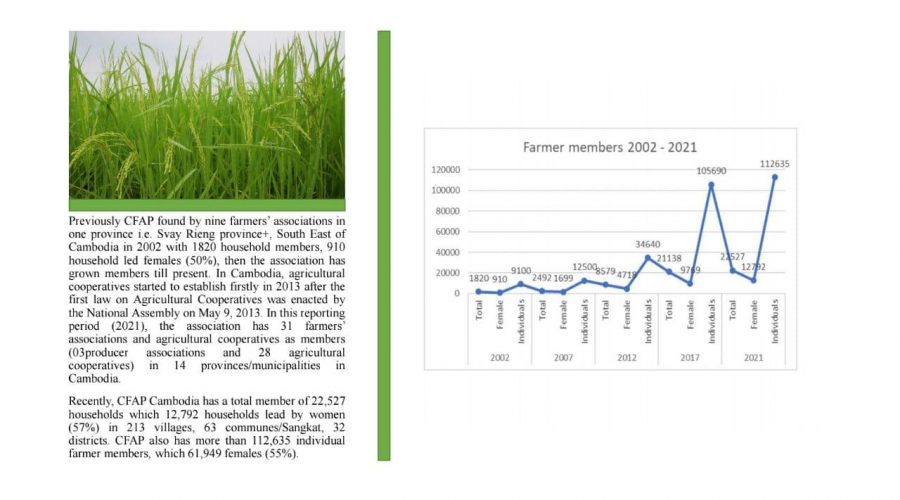 CFAP farmer members' growth 2002 – 2021!
Previously CFAP found by nine farmers' associations in one province i.e. Svay Rieng province+, South East of Cambodia in 2002 with 1820 household members, 910 household led females (50%), then the association has grown members till present. In Cambodia, agricultural cooperatives started to establish firstly in 2013 after the first law on Agricultural Cooperatives was enacted by the National Assembly on May 9, 2013. In this reporting period (2021), the association has 31 farmers' associations and agricultural cooperatives as members (03producer associations and 28 agricultural cooperatives) in 14 provinces/municipalities in Cambodia.
Recently, CFAP Cambodia has a total member of 22,527 households which 12,792 households lead by women (57%) in 213 villages, 63 communes/Sangkat, 32 districts. CFAP also has more than 112,635 individual farmer members, which 61,949 females (55%).