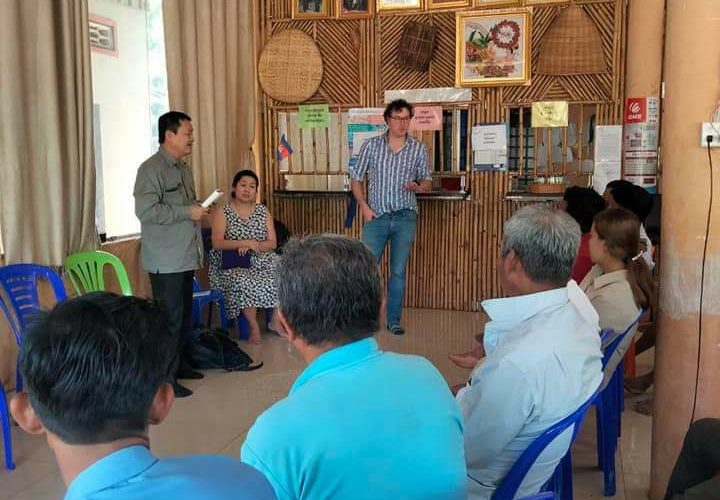 CARBON MARKET WILL PROVIDE DIRECT INCENTIVES FOR SMALLHOLDERS TO IMPROVE THE RURAL LIVELIHOODS!
On February 5, 2023 the Cambodian Farmer Federation Association of Agricultural Producers (CFAP Cambodia) in collaboration with the Rabobank Foundation, Acorn conducted a coordination meeting with three agricultural cooperatives/producers' association leaders in Kampong Cham province to discuss on their farming activities and diffusion of the Acorn for Asia to CFAP's members' organizations/cooperatives.
Mr. Harm Haverkort, Lead Asia-Pacific Acorn had disseminated about the project to support fruit trees/trees through buying a carbon sequestration for long term.
The meeting aimed to engage with smallholders in Cambodia with a focus on agroforestry and encouragement of smallholders to grow more (fruit) trees in the rural communities to ensure the sustainable agroforestry practices to secure nutritious food and improve the livelihoods of the rural people in Cambodia to be resilient. The agroforestry concepts will build resilience to climate change and creation opportunity for farmers to get access to the voluntary carbon market for smallholders and generate additional income for the small holders.