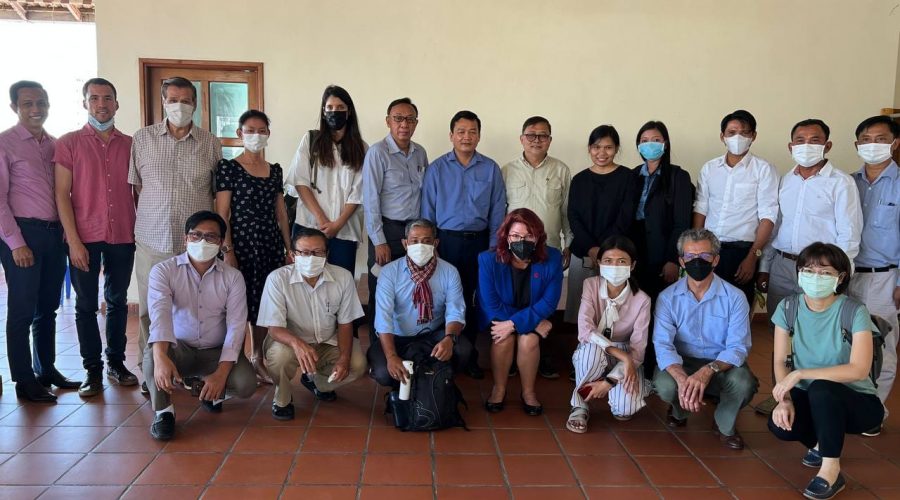 ALiSEA Internal Policy Dialogue Working Group – 1st meeting!
ALiSEA Internal Policy Dialogue Working Group – 1st hybrid meeting held on 10 December 2021 in Phnom Penh. CFAP's founder and managing director Sok Sotha as ALiSEA Board of Member (BOM) on Policy in Cambodia coordinated the meeting.
The meeting participated by interested members and members in network of ALiSEA in Cambodia. Lots of inputs and experiences shared by the multi stakeholders in network – come from local NGO, International NGOs, FOs, Private sector, Government, Research centers and University with rich experiences on policy dialogue at national, regional and international levels. Moreover, agroecological practices such as the participatory guarantee system (PGS), CAM GAP and CAM Organic were discussed to identify the national agroecological practices and scaling up in Cambodia.
Dr. Seng Vang a director of agricultural land management of the General Directorate of Agriculture (GDA) – MAFF in Cambodia shared the Conservation Agriculture and Sustainable
Intensification in Cambodia (CASIC) project included BOS KNOR Center as well as agroecological practices and agriculture conservation in Cambodia starting by smallholder farmers on rubber, then crops, vegetable and rice…. According to Dr. Vang, Cambodia needs to improve not only quantity, but also quality to meet markets demand.
According to stocks taking from the multi stakeholder participants, we can conclude that rural women and men are in the front line of many challenges and problems caused by poverty, low education, limited capital, lack of access to land for agricultural production, limited capital and or no access to capital properly for agricultural production, limited and or no water in dry season, more and or flooded in rainy season and so on and so forth.
Farmers are producers, but they are also consumers and they do not have sufficient food to eat too. Though the UN Decade of Family Farming (UNDFF) launched in 2019 aimed to leave no one behind, but still there are many people do not get access to development and it is required to ensure that farmers and farmers' organizations involve in development programmes at all levels in particular at the country level.
The first meeting came into a good conclusion for further actions of the boards and ALiSEA.