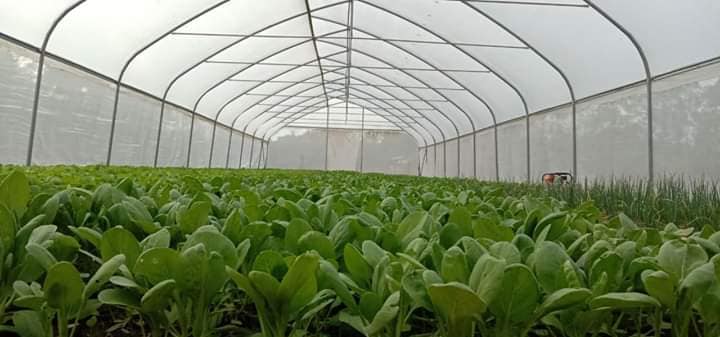 Agricultural Innovation helps smallholder farmers to be more resilient to climate change to meet food system and healthy food!
Cambodia is one of the most challenging countries in Asia, in particular in the Association of South East Asia Nations (ASEAN) and the country is ranked economically by the United Nations as least developed countries. About 80% of the total population are farmers and smallholder farmers with land size in between 0.50ha to 2ha in average. Smallholder farmers depend much on agriculture with small scale farm to survive the families and sales to earn small incomes to support the families. Production costs are higher than the neighboring countries because agriculture inputs supplies depend much on importation, so agriculture is not profitable properly compared to other sectors.
The country is very brown in dry season i.e. from November to April with very little and insufficient water source/irrigation system to do farming in a year round. In rainy season naturally categorized from May to October, however agriculture depends much on rain fall, rain in these last two decades come very late and sometimes caused rained flood seriously for smallholder farmers to do farming as there are not well prepared of the drainage system or cannels. The temperature has varied from 25 degree Celsius to 45 degree Celsius with increased pests and diseases on vegetable, crops and animals. Smallholder farmers are not affordable to new technology and farming model such as net house because it is too expensive for them and it is over their capacity to afford.
In response to the above constrains, therefore agricultural innovation with climate resilient by preparation of net house is workable for smallholder farmers and it is more resilient to the climate change. Smallholder farmers can also apply agricultural standards to produce qualitative products for sales with better prices. "Agricultural innovation does not only overcome challenges on climate change, but also help unlocking the barriers of challenges of food system forward healthy food".