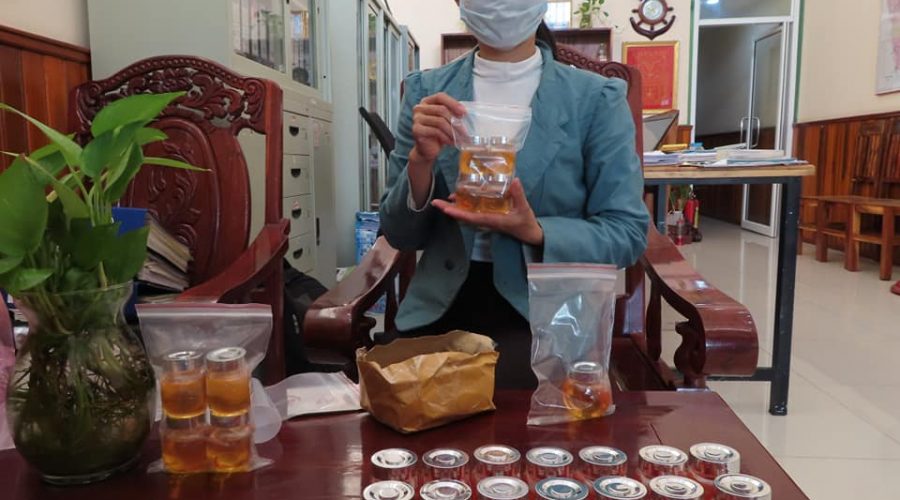 Agricultural Cooperatives in Cambodia are facing challenges impacted by COVID-19!
Smallholder farmers get organized through their own cooperatives and or producer associations aiming to improve agricultural production, knowledge sharing and agricultural economic initiative at the community level. Sambo Meanchey Agricultural Cooperative became a member of CFAP Cambodia in 2017. The cooperative bases in Sambo village, Sopheas commune, Steung Strong district, Kampong Cham province, south east of Cambodia has a total member of 671 households, 386 household females.
The cooperative started multiple crops growing since 2010 with 88 household members, 45 household females. Though farmer members registered , but they still produced and sold individually at that time. In 2015 the cooperatives started to collect agricultural products from farmer members for sale collectively to traders and national markets in Phnom Penh with amount of 300 Kilograms of lemon grass and some multiple crops additionally and accordingly daily.
In 2019 onward, the cooperative has increased number of lemon grass producers and is capable to supply the amount of lemon grass of 8-10 ton daily. Moreover the cooperative has innovated to produce lemon grass oil as well. In the outbreak pandemic in 2020, the cooperative has challenges on supplying target markets because the order amount was dropped down accordingly.
The cooperative is now needed to strengthen the financial management, marketing management and knowledge on processing, packaging, transportation and storage. The cooperative wishes to collaborate with companies leaders, financial institution(s) and public sector. To assure the sustainable farming for smallholders, therefore farmers have appealed to the donors and public sector to work directly with farmers' organisations in Cambodia, thus to involve farmers directly in the funding source to improve their production in response to climate change and overcome obstacles caused by COVID-19 better now and in the future. This will enable farmers, especially smallholder farmers getting access to direct donations from donors, thus to reach the increased demands of food in the coming years, especially by 2030 that the world has planned not to leave someone left behind poverty and hunger and 2050 which food demand is estimated to increase almost double.